Custom Fit Molded Earplugs
Our custom fitted earplugs are an excellent cost-effective solution in protecting employees hearing. 
Custom fitted earplugs provide employees with the ultimate in comfort and satisfaction as they are custom made to the individuals ear. 
Remaining flexible and soft throughout their lifetime, this eliminates the amount of discomfort employees' face with the typically supplied foam earplugs as they try to expand back to their original shape and the constant pressure of earmuffs.
They also reduce the amount a company annually spends on hearing protection requirements. 
With a lifespan of 2-5 years depending on use, working environment and employee care and have benefits beyond just hearing protection. 
The custom-made earplugs come in their own storage pouch.  Available in a wide range of colours.
How do we get them?

We fit them on-site during work hours and provide full instructions on use and care.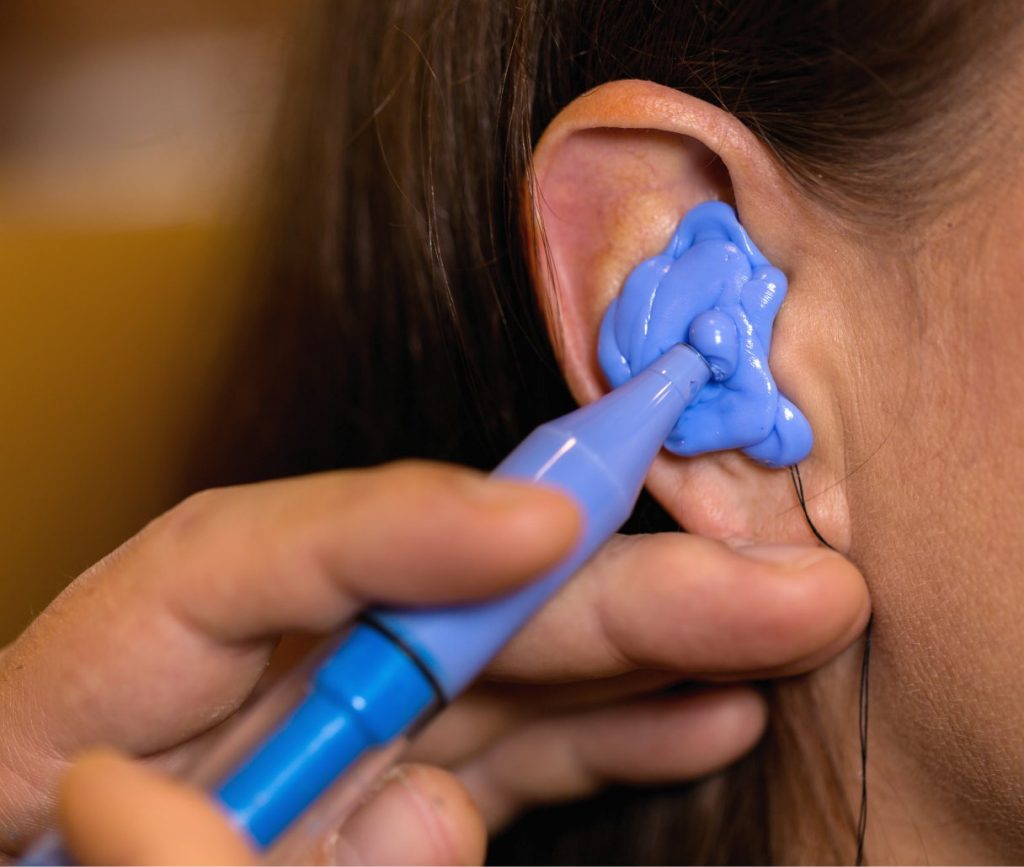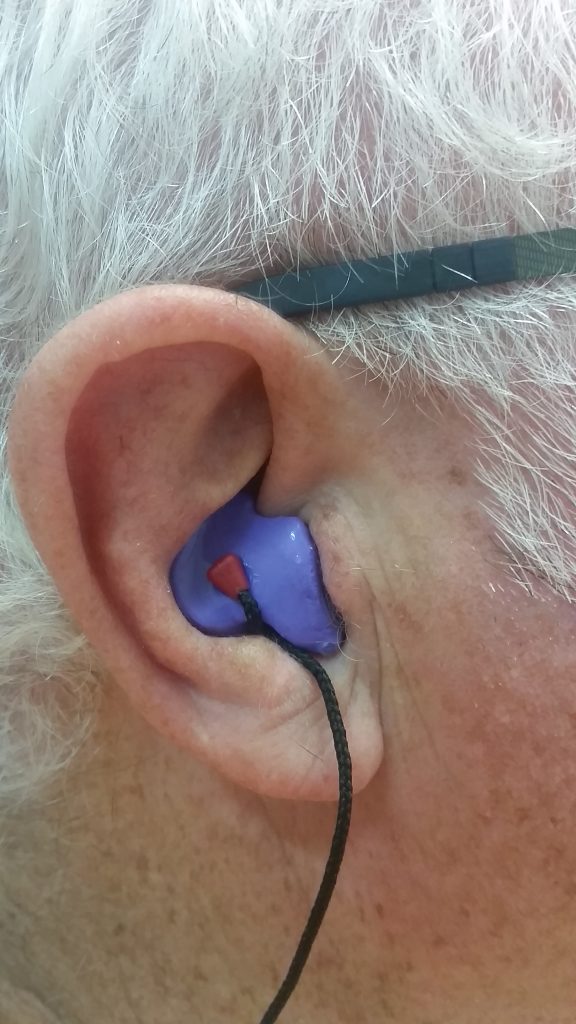 Tim wanted molded earplugs because he gets too hot in ear muffs and they are uncomfortable with his glasses on.
We can also fit custom made hearing earplugs for:
Industry

Sleeping

Swimming

Motorcycle riders

Motorsports

Shooting

Relaxation

Concerts

General hearing protection.
Custom Fitted Hearing Protection advantages:
Made to comply with the Australia hearing standards AS/NZS1270-2002 as a Class 5 protector with an SLC 80 ratting of 28

Made on the spot taking about 10 minutes to mould and are usually ready for use within 30 minutes, larger groups may take longer.

Comfortable

Made from the highest medical grade silicone which is hard wearing yet still soft and pliable.

Simple installation

Hygienic

Noise reduction – by up to 40.5 dB

Easily cleaned with warm soapy water or a wet wipe.

Even though the initial cost might be a bit higher than off-the-shelf products, in the long term our products are very cost effective.

Can be used in the food industry with a metal detection ball for tracing with detection equipment.

Better compliance from employees, as they will like to use Insta-Mold earplugs as the skin-to-skin protection creates no pressure points on the inner ear (as with foam plugs) or externally on the side of the head (as with earmuffs)

They cannot be used incorrectly. When they are worn, you get the right protection. They cannot be inserted halfway or incorrectly. The protection is not compromised when used in combination with other safety gear like glasses, hats, caps, beanies, helmets, face shields, or even respiratory masks.
The hearing protectors come with a one year's guarantee for the workmanship, but does not cover misuse by the owner. In some circumstances, minor repairs can be made without interfering with the protection level of the earplug.